Our Officers
Marie Davis
President
Marie is a small-town girl from Clinton, South Carolina, and her major is undecided! She has a dog and loves taking her on long walks to the battery in her free time!
Lyndsay Johnson
VP Operations
Lyndsay is a junior majoring in Marketing from Columbus, OH. She loves Kappa Delta and the values we were built upon. She is very excited to get the opportunity to help lead our chapter! In her spare time, she enjoys painting and going to the beach.
Katie Kugler
VP Member Education
Katie is a sophomore from Dallas, TX and is majoring in business. She is very excited to serve as Vice President Member Education for our chapter this term.
Isabel Brown
VP Membership
Isabel is a junior communication major from Pawleys Island, SC. She loves the beach, going on the boat, and abstract painting! She is very excited to run our best recruitment yet this fall!!
Avery Wallace
VP Community Service
Avery is from Buffalo, NY and is a sophomore B.S Public Health major and sociology minor with the intent to pursue a career in geriatrics. She completed over 300 hours of community service last year as a Bonner Leader at CofC, and she very passionate about serving the greater Charleston community. She loves working out, her dog Rosie, and traveling!
Jenna Lizanich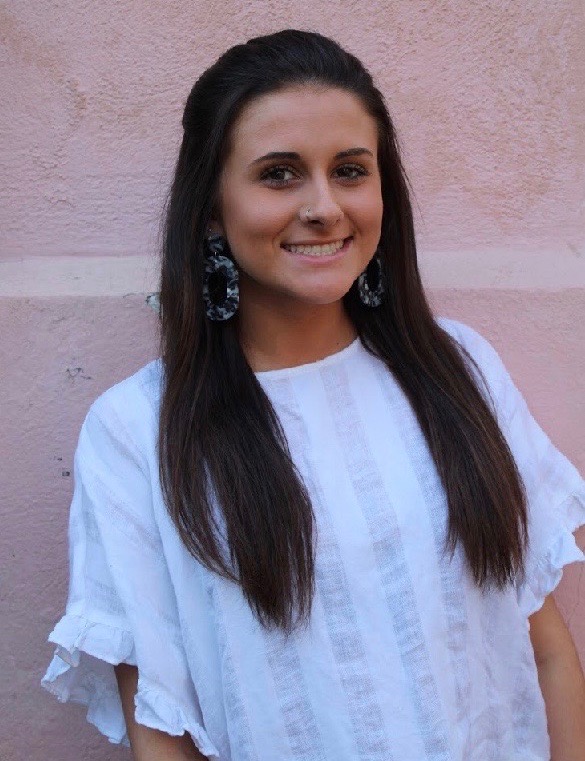 VP Public Relations
Jenna is from Greenville, SC and is a Marketing major with a minor in Psychology! She is so excited to be PR and show everyone our amazing chapter, keep up with our alumnae, and give back to Zeta Sigma for everything it has given to her. Everyone in this chapter is so beautiful inside and out and I'm happy to be apart of it!
Juliana Morehouse
VP Standards
Juliana Morehouse is a Sophomore English Major. She is excited to serve on Zeta Sigma's council to lead the chapter to be honorable, beautiful, and highest. Juliana is especially grateful for finding Kappa Delta because of meeting her big sister, Mclean, who will now be a lifelong friend. In her spare time, she enjoys boating in the intracoastal waterway, attending bible study at her church, and running over the cooper river bridge.
Emily Hopkins
Secretary
Emily is an arts management and marketing double major from Wilmington, Delaware. A fun fact about her is that she used to be a dancer and hopes to pursue a career managing a dance company one day!
Gracee Boots
VP Finance
Gracee is from Florence, Sc and is currently a sophomore. She is a finance major with a double minor of marketing and real estate. A fun fact about her is she is 4'11".
McLean Golden
Panhellenic Delegate
McLean Golden is a sophomore Communications Major with a Minor in Political Science. She is from Summerville, South Carolina and has a strong connection with the Charleston community. Both her Mom and Dad attended The College and now own a small business on King Street. She aspires to attend law school in New York City and focus on reforming the Criminal Justice system. In her free time, she enjoys soaking up the sun at Sullivan's Island, shopping, and playing the piano. She is excited to connect with other Greek Life Organizations and put her skills to use for the betterment of the Zeta Sigma Chapter. If not for Kappa Delta, she would have never met her life long friends and had the confidence to strive for leadership positions.